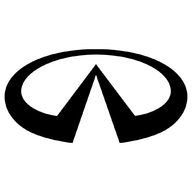 Have you experienced a recent vehicle collision, fender bender, or you've noticed that the Florida sun has taken a toll on your car or SUV's paint? Maybe you recently noticed a small scratch or dent from the busy chaos in the Publix parking lot on your Infiniti, and you're tired of looking at the cosmetic damage on your car body that requires attention. Whatever type of repair or reconditioning your vehicle may need, our auto collision and body repair center takes care of all the essentials for your Infiniti model!
Premium Collision Sarasota is your certified Infiniti repair center, and everybody from our office staff to our highly-trained auto technicians works diligently to provide you with the car care you require after an accident or parking lot mishap. We know just how daunting it can become to find reliable auto repair service after a vehicle collision, and if you're a daily commuter or seasonal resident in the greater area of Sarasota in search of reliable and timely auto repair for your Infiniti sedan or SUV, we have everything you could ask for when it comes to returning your vehicle to its original state. Plus, scheduling for collision repair and bodywork at our south Florida Cadillac dealer has never been easier.
Why Infiniti Owners Choose our Collision Center in Sarasota
We deliver the highest level of attention to detail for each car that enters our collision shop. With our state-of-the-art tools and computer technology, we can easily touch up and repair your Infiniti model. We service your vehicle with all the genuine auto parts and components required for your car's year, make, and model. Our technicians also treat your vehicle as if it were our very own, and rest assured that we do our very best to provide you with a vehicle that's returned to the condition you remember when you drove it off the lot.
From the beginning to the end of your Infiniti collision center experience, our team of advisors will make your journey for body or engine repair as easy as possible. We assist you with any questions that you may have, and we're always available via phone call or email to satisfy the concerns you may have about the vehicle reconditioning process.
We cover all the repair needs drivers require. Look to our repair center for an engine rebuild, body and paint repairs, bumper and tire repairs, alignments and undercarriage repairs as well as window and windshield replacements. We do it all, and our team's amazing skill set and available mechanical tools make for a quick and sufficient experience.
File an Insurance Claim for Your Infiniti Vehicle in Sarasota
Once you contact your insurance provider, our office staff will do the rest! We work with some of the most reputable auto insurance agencies from Sarasota to St. Petersburg, and when it comes to the heavy-duty work of configuring your payment, don't sweat a thing. We conduct all the paperwork, so you don't have to, and all you have to do is endure a timely wait for your vehicle to be complete.
Schedule Auto Body Services or Collision Repairs in Sarasota
We make scheduling your vehicle body repairs and services as breezy as the Gulf Coast beachfront. Contact our auto service center in Sarasota today to schedule an appointment with Premium Collision Sarasota, and feel free to ask us any questions about our services and process. We'll get your Infiniti model squared away with all the proper auto body refurbishing and engine repairs you require. We hope to work with you in servicing your vehicle so you can enjoy a reliable and stylish commute!