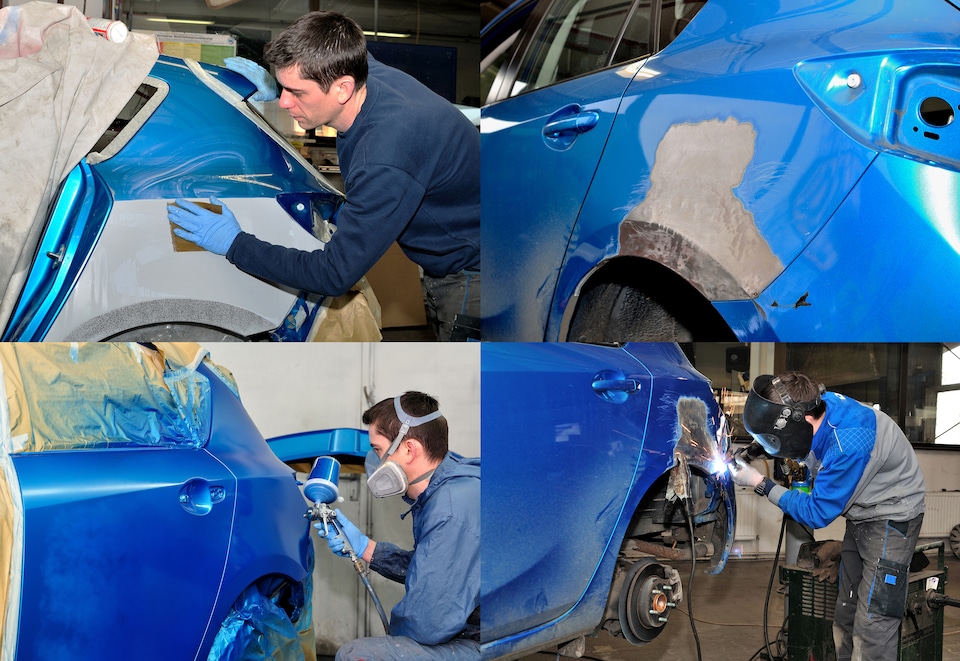 Our Master Certifications Here at Premier Collision Sarasota
Here at Premier Collision Sarasota, we are thrilled to provide you with an extensive array of car collision repair. If the worst comes to pass on your vehicle, you should only want top of the line technicians in your corner. Fortunately for you, our technicians are adept at auto repair in the Venice and St. Petersburg area, and we have a list of Master Certifications to prove it.
As technology continues to adapt, new vehicles come with rapid pace, and change occurs every day, you want a top of the line collision facility to take care of your investment. We know how difficult it is to find a facility that you trust; that's why we are here for you.
Read below to see our extensive collection of high-quality Master Certifications:
I-CAR Gold Class Certified: The highest role-relevant training achievement in the industry, this Rigorous Gold Class standard is difficult to achieve. Only 20% of repair shops meet the standard, and we are extremely proud to be one of the few.
 
ASE Certified Technicians: We have also earned the ASE Certification through the National Institute for Automotive Service Excellence. To carry this certification means you are held to a high standard of professionalism, training, and continuous education in the automotive field. This certification is earned through technical expertise in any individual area.
Audi Certified Technicians: Our Audi certified technicians are trained to follow strict guidelines. Using Audi specified tooling, we will return your car to it's original state before the accident. We use only Audi Genuine parts so you can be certain the Audi repair you receive will be the highest quality.   
Benefits of Repair at Premier Collision Sarasota 
You can benefit from premium quality artistry when you repair your vehicle with our factory certified technicians. We deliver no cost estimates, we accept all insurance carriers, we offer lifetime guarantees on the finish, color matching and duplication of the factory finish, computerized measuring system, and a quality refinish guarantee.
Visit us and Schedule Collision Repair! 
Here at our car body shop near St. Petersburg, we know that if your car, truck, or SUV is ever in need of serious body repair, the last thing you need is difficulties in fixing it. Our collision facility is a top of the line, Gold Class standard certified facility that can deliver expert repair and more. There's no challenge we aren't up for here in Sarasota. When the time calls to take care of your ride, visit us and we schedule you expert auto service right here at Premier Collision Sarasota.
Make an Inquiry
Website Accessibility Policy:
Premier Collision Center's 
goal is to reduce potential access barriers to its website.  However, some of the content on this website is within the exclusive control of the web platform provider and other third parties. If you have an issue accessing any page or feature or content on this website, for further assistance or to report a problem with the website, please contact our Web Accessibility Team at 
accessibility@sunsetautogroup.com
. Please refer to the specific website page(s) and issue(s).  Use of 
Premier Collision Center's
website is subject to its Privacy Policy and Terms of Use.