Questions About Vehicle Delivery
Step Nine: Final Inspection & Vehicle Delivery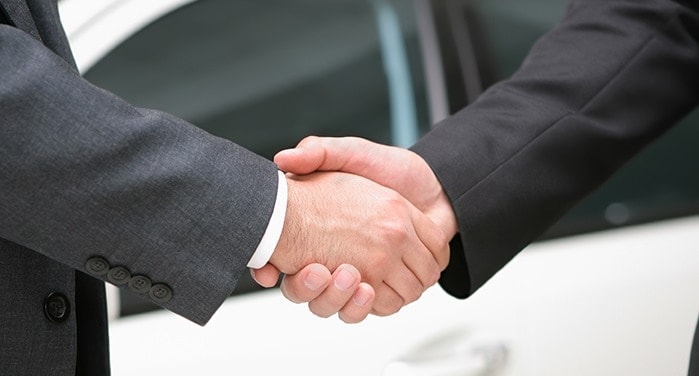 Vehicle inspection and delivery is the last step in the long, careful process of getting your car back to like-new condition after it has been involved in a collision. The process itself begins when you bring your vehicle to us to have it inspected. At this point we provide an estimate that we gauge against the insurance company, and begin vehicle disassembly and parts ordering. Next, we repair the structure, frame, and body. Refinishing comes next, followed by reassembly. We then professionally detail your car. And finally, we complete our final vehicle inspection.
What Goes into Vehicle Inspection?
We inspect your vehicle thoroughly post-repair to make sure that it is properly put-together and everything works as it should. Often, we'll take your vehicle for a test drive just to make sure that everything is functioning properly, there are no squeaks or rattles, and all trim pieces and body panels are properly assembled and joined. When it comes time to deliver your vehicle, we're happy to bring it to you in Tampa, Naples, Sarasota, or beyond! When we do deliver your car, truck, or SUV back to you, we'll provide you with an itemized list of repairs and a detailed bill.
Contact Us
Do you have any questions for us? If so, don't hesitate to contact us online or by phone at (833) 840-5184. We look forward to helping you however we can. We know that the post-collision process of getting your vehicle back to normal can be stressful, but we're here to make it just a little bit more seamless and a little bit less of a hassle!
Website Accessibility Policy:
Premier Collision Center's goal is to reduce potential access barriers to its website.  However, some of the content on this website is within the exclusive control of the web platform provider and other third parties. If you have an issue accessing any page or feature or content on this website, for further assistance or to report a problem with the website, please contact our Web Accessibility Team at accessibility@sunsetautogroup.com. Please refer to the specific website page(s) and issue(s).  Use of Premier Collision Center's website is subject to its Privacy Policy and Terms of Use.