Ask Us About Our Paint Process
Step Six: Paint
Premier Collision of Sarasota Proudly Serves Drivers in Sarasota, Tampa, and Naples, FL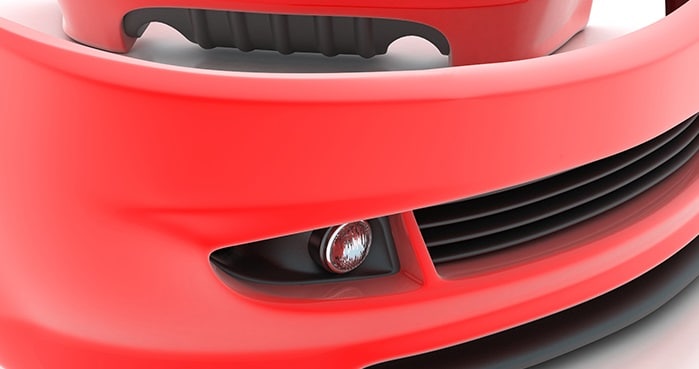 Have you received scuffs, scrapes, and scratches to your vehicle's exterior? Has it been some time since you've considered having a professional team conduct body work to your car, truck, or SUV's cosmetic needs? The faster you bring your vehicle into Premier Collision of Sarasota in Sarasota, FL after receiving detrimental damages to your vehicle's exterior, the less chance you have of your vehicle paint flaking, cracking, or forming rust on the body of your vehicle. If this sounds like your vehicle now, no need to worry, because our professional team has the state-of-the-art equipment and expertise to refurbish your vehicle model back to its original condition.
We have access to an extensive list of paint colors to fit the description of your vehicle's year make and model and when it comes to high-end paint finishes, our professionals go over your whole vehicle to ensure every portion that needs a touch-up is acknowledged. Our certified technicians conduct a step-by-step process that ensures your vehicle receives nothing short of excellence when it comes to a smooth finish without any traces of previous damage.
After we have found the match to your vehicle color, we first prep the damaged areas by cleaning and smoothing the body paint. This preparation technique rids of any rust, or rigidness around the portions that are scraped or scratched. We then use a primer paint as a base to ensure an even spread of the second layers. We then apply your car's color over the primed area evenly, and once it dries, we inspect the quality to ensure your vehicle is cosmetically appealing and up to par.
If you're searching the areas of Tampa, Naples, and Sarasota for expert auto body paint repairs, contact our service center at (833) 840-5184, and we will set you up with body repairs at your convenience. You can also stop by our convenient location at 2124 Bee Ridge Road in Sarasota and speak with our advisors in person to receive a quote. We look forward to working with you, and we'll see you soon!
Website Accessibility Policy:
Premier Collision Center's goal is to reduce potential access barriers to its website.  However, some of the content on this website is within the exclusive control of the web platform provider and other third parties. If you have an issue accessing any page or feature or content on this website, for further assistance or to report a problem with the website, please contact our Web Accessibility Team at accessibility@sunsetautogroup.com. Please refer to the specific website page(s) and issue(s).  Use of Premier Collision Center's website is subject to its Privacy Policy and Terms of Use.