Ask Us About Structural Repairs
Step Four: Structural Repair
If your vehicle model has received structural damage, don't worry, it doesn't mean that your vehicle has met its demise. Though repairing structural vehicle damages is a complicated task, our professional technicians here at Premier Collision of Sarasota know just what to do when it comes to repairing your vehicle back to its original driving condition. Our team goes the extra mile to ensure that your vehicle operates at its full potential after conducting our services and if you're looking to repair a bent frame or damaged chassis from a recent car accident, here's what our team can do for you.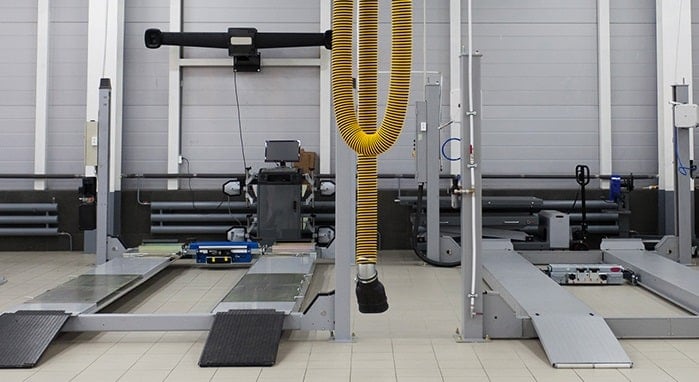 We conduct a full inspection of the damaged pieces of your vehicle to pinpoint the exact areas that need repairing. From the Radiator Core Support, Front Rail, Rocker Panels, to the Rear Rail, Rear Lock Pillar, Rear Strut Tower,  as well as the Windshield and Rear Window frames, we make a full assessment to see what needs replacing or welding. If you've been in an accident in the areas of Tampa, Naples, or Sarasota and you've received exterior damages to your vehicle, allow our certified teams to go beyond the cosmetic portions of your vehicle to inspect the frame and structure of your car model. Though it may not seem like it needs repairing, you can trust our trained experts to fix and replace any faulty or damaged parts so that you can continue driving your vehicle without any surprises or reoccurring problems down the road.
Visit our centrally located dealership at 2124 Bee Ridge Road in Sarasota to speak with one of our team advisors on your vehicle needs and repairs. You can also fill out your information online or give our team a call at (833) 840-5184 to get started on repairing the structural damages done to your vehicle. We look forward to serving you, and we'll see you soon!